Wearable App Development Technology Companies in USA

We are a progressive company that offers a whole range of mobile app development services while working on innovative technologies including wearable technology.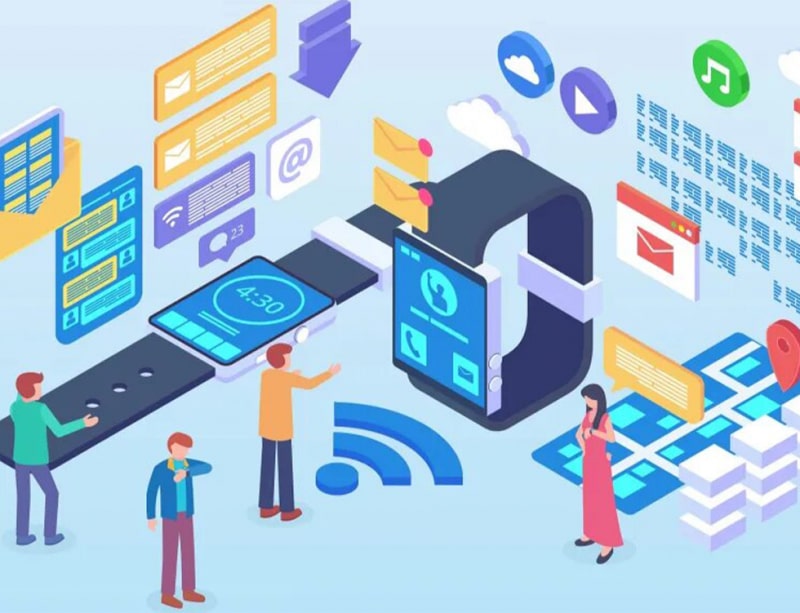 Our team of experts having exact attributes for creating user-friendly apps for clients. We deliver customized app solutions with an extraordinary approach & flawless UI for an experience.
Depending on visual overlay fused with fascinate graphics and design. We offer experts for eyewear app development like VR headsets, smart glasses, and more.
Our methodologies for Android & iOS wearable app development led us to meet our client's necessary including call management, getting notified, display controls, etc.
Experience the most amazing game development services with virtual reality on wearable gadgets.
We have a dedicated team that focuses on its work on Google glass to handle the unique challenges expected to arise in implementing this smart technology.
We help you support technology the powerful embedded in wearable devices such as wristbands, smartwatches, etc to enable users to make secure payments.
IoT Wearable App development
We ensure efficient work processes, user engagement, and improved productivity for your enterprise, allowing your users to keep themselves updated with real-time data. we create highly functional and intuitive wearable applications that combine with an extensive range of sensors and devices, thus empowering your mobility.
Wearable App UI/UX Design
Our developers design wearable apps that are responsive and comprise exclusive features along with smart sensors. With our attractive designs and themes, you will engage your audience for a long time.