How The Best Mobile Apps Produce Winning App Redesign?
It's an existing app that's already popular with users, any changes apply to the design or content should be done in strategies using some testing. Your app is experiencing serious problems with user acquiring or retention, then a redesign is maybe important. So be careful to end up making things even worse than before. A mobile app redesign has the ability to take your product to a new dimension. But analyzing what changes will make your current product even greater requires some digging process.
Reasons for the app redesign 
Major reasons are making app redesign, these reasons are given below:
Users don't like the app.

Low conversion rate.

Change in the app ideas.

Outdated app design.

Targeting a new audience.

Company rebranding.

App migration.

Complicated interface.

Increasing fashionable trends.
Identify your approach
What purpose of building this app? Yourself or what use of people going to play with it? Identify what your users are told because of the valuable feedback that makes a world difference in the user experience. Providing a way for users to communicate with your company directly that will serve you as well when you embark on a redesign. The most effective way to communicate between clients and developers in our social channels, you can keep your audience and collecting valuable feedback on your application.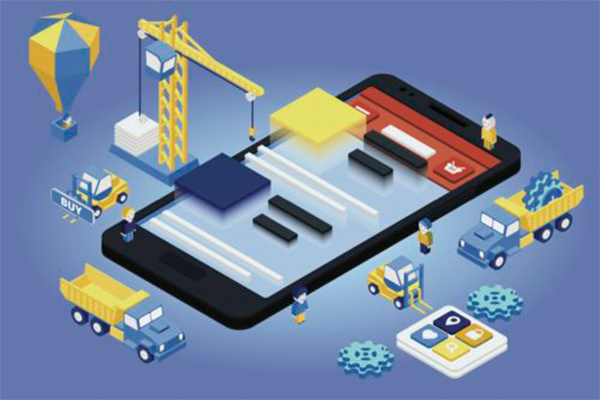 End user's feedback
Many times, app owners don't care about the users' feedback for their desire opinions. They expect the product and discussed only to take an interest in the app which one is suitable for them. Otherwise, that there's no other reason to use any applications. So, you properly evaluate the users' feedback to collect and achieve the users' demands and also try to understand them in your app and see drastic results for the same.
Simplify the interface
A mobile application is useless if it confuses the users in terms of usage and navigation icons, buttons. Your app is an amazing design that cannot replace the user's demands. A complicated app design is a major reason for app redesign. Complicate your app interface design by hard focusing on the navigation features and graphics. Make it simple possible designs to clear user navigation. 
Analytics
High-level app developers won't approve something unless they feel the correct reason. Your arguments for change have to be objectively sponsored and statistically proven. Some of the metrics that should be for your suggestions are app downloads, display tracking, web page views, event tracking, consumer sessions, in-app referrals, and the listing goes on.
Color combination
To make your brand and your app succeed, the choice of the proper color mixtures is essential. Experts say unique colorings that evoke feelings within the user's thoughts and can make them purchase from you. We have shared an in-depth manual on a way to increase a mobile app for kids, our first part is to focus on appealing UI/UX layout. Because the target market is for kids, who love vivid and attractive colorings.
As a minimum, the number of needs to appear in the updated layout of your mobile application. The shape of the logo, as a rule, remains the same, with the most effective minor details corrected. The charters created for material design or flat design will assist your inspiration, depending on which of the two mobile systems that you to build your software product for Android or iOS.
Consider UX guidelines
Another important factor in the app redesign is to consider UX guidelines. If you want your mobile app to be successful, on-demand mobile apps such as Uber, Swiggy, that you must follow these user-experience (UX) instructions, to inculcate these UX guidelines, that you can speak with mobile app developers and help them to understand these UX factors in detail.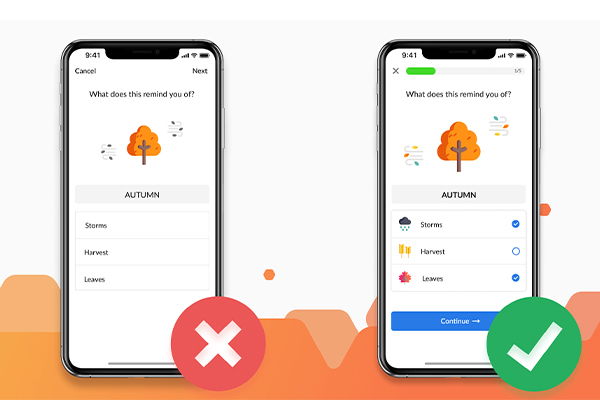 Conduct a test
A final method of getting real-time user feedback by using user testing. As you observe users interact with and navigate your application, and better to understand improve your product their desires and needs. Google tests a trend way of the update by sending the notification to customers, and check everything is fine. Not only Google but most of the top app redesign companies are also maintained an app testing community where checks the app functionality before making the application for customers.
Examples
Some examples of successful mobile application projects as, Uber app, have been redesigned. It includes a logo, feature to display the available cars nearby. Instagram has been redesigned few times to ensure the best user experience. Yelp app has been redesigned creatively to improve the user experience using the redesign process, navigation, color scheme, and logo.
Conclusion
Identify the right areas that need to be redesigned and even help you with the entire mobile app redesign process. And also, we might integrate user's feedback with supporting analytics and evidence to produce an app that's built to perform.