Top 19 Ecommerce Website Designs Of 2023
Ecommerce website design has changed drastically over the past two years. Today, ecommerce development is all about cutting edge technology, creative product visibility, and improved security. The goal is to create an innovative and dynamic online shopping experience that correctly reflects the mindset, desires, needs and wishes of customers.
Ecommerce website designs
1.Alice + Whittles
Alice + Whittles sells timeless, high-quality footwear. So, it makes sense for them to rely a lot on product photography. With the help of clean design, their site communicates the value and quality their products can deliver. This helps to instill trust among visitors who might still be apprehensive about shopping online.
The Bliss website uses BigCommerce and was one of the finalists for Best Overall Design. The use of bright colors creates a fun energy. Just interacting with their site will make you feel cheerful and energized
3.Dick Moby
In this list, we have included many website designs that focus on color or photography. While Dick Moby's site uses both of these elements, their site is also a good example of using other fun elements like patterns to create a unique feel.
4.Hebe
If you are going to sell online, especially fashion goods, high quality photos are essential as this is the only way customers will be able to see your products.
5.Home Science Tools
If you have many different products that your e shop sells, it can be challenging to guide visitors to the products they need. Home Science Tools solved this problem by displaying product categories and using custom elements such as Shop by Age.
6.Premium Teas
A sophisticated beverage like tea requires a sophisticated website design. This is exactly what the Premium Teas e shop achieved using a large amount of white space.
7.Poketo
Poketo is a great example of what bright colors can do for the web when used correctly. The navigation menu makes it incredibly easy to find what you're looking for because everything is lined up at the top. White font on a multi-colored background makes copy and calls to action easy to read.
8.Decibullz
Decibullz offers a great example of how larger images can be used successfully. Requires a fast website as the image files are larger. While many of the websites on this list use color successfully, we love that this one is just as beautiful, even though it uses primarily black and white.
9.Native Deodorant
Native Deodorant shows you how to make things as easy as possible with an effective product page. The more product pages you have, the more the user experience will suffer.
10.Soylent
Soylent, a plant-based nutrition shake maker, uses a clean design with a mix of product photography and lifestyle imagery. A plant-based product lends itself to a light color scheme using colors like green and brown. Site navigation breaks down products by category so people can easily find what they're looking for.
11.Ritual
Ritual is a women's vitamin company known for its bright yellow and navy color scheme. Color is energizing, which we associate with vitamins. Subconsciously, when we see that color, we think that vitamins will give us energy when we use them, and that's exactly what Ritual wants.
12.Ratio
Ratio is an e commerce coffee shop that demonstrates the balance between color, photography, white space and typography. The result is a clean classic design that is easy to use. Each product page provides a description of the coffee in a way that makes it clear that you are dealing with a premium commodity.
13.Beats By Dre
Beats By Dre needs no introduction as the brand is quite well known. But with headphones it's all about the sound their visual promotion is a bit of a liability.
14.Leaf & Clay
Their e commerce store is easily navigated from just their homepage. It divides the site into different categories based on plant type, such as cacti, low light, weirdos, rare growers, newcomers, and best sellers.
15.Urevolution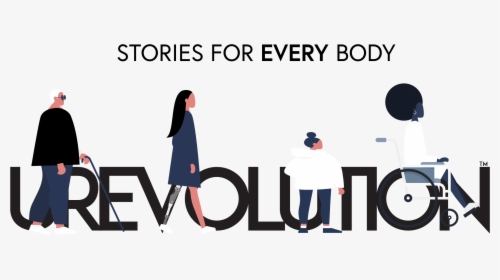 Revolution is a clothing line focused on change. This black, women owned, disabled business focuses on inclusion, body positivity for everybody, and organic products. This brand stands for change and the website design makes it easy for everyone to buy products and share experiences.
16.Helbak
Helbak brings its products to the fore with a minimalist design and a bright color scheme that doesn't feel like you're looking directly into the sun. The overall design is clean, creating a classic look that highlights the products.
17.AztecaSoccer
AztecaSoccer uses a clean design that makes it easy for people to navigate. The retailer sells football equipment, shoes and clothing. While using product images, they also created a boutique feel with a wide range of lifestyle images.
18.Ambsn
Ambsn is one of the many online stores on this list that isn't afraid to embrace vibrant colors. Navigation is broken down by product category and items are displayed on product category pages in a grid format, further simplifying the shopping process.
19.Ryder

Ryder is on this list for its weird e commerce website design. Contrasting elements help the shop stand out. Ryder also has a simple navigation that makes it easy for visitors to find different products on its website.
Conclusion
The COVID-19 pandemic has had a huge impact on all industries, including e-commerce. The boom in ecommerce has naturally increased competition in the industry, and that means ecommerce business owners now have to step up their game to stay ahead of the competition.