7 UX Tips to Optimize Your Website for Success
The UX tips needed to create an impressive website have changed and evolved over the years. It's not enough to have a website that looks good; must impress at every turn. It must load quickly and be intuitive to use. User experience design, also referred to as UX design, is about designing a website that offers an excellent experience for every viewer, from the moment they land on your website.
There's only one place to start, and that's optimizing your website for mobile use. More people use their smartphones to access the Internet than any other device, and Google has taken a mobile-first approach. Your website needs to adapt to the device the user is viewing it from to keep everyone happy.
7 UX Tips to optimize your website
Consistency is key on your website
Consistency is important. You have to make sure everything matches. From selection and illustration styles to space and button styles; all elements of your website must be consistent. If you use a number of different styles, you will only confuse the viewer. They will feel like they can't connect with your brand and will lose trust in your website because it will be hard to understand what your business is about.
Make it easy to use
When someone visits your website, they expect to find the information they need easily. The more they have to hunt, the more frustrated they become. Eliminate unnecessary steps to simplify the user experience and ensure clear navigation to relevant information. The simplified design makes it easy for users to find what they need.
Anticipate customer needs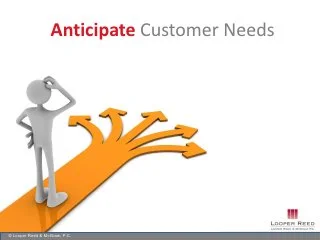 Potential customers expect to find what they need easily and instantly. Make sure your business website is designed around your business goals. When you're clear about what action you want customers to take on your site, they're more likely to take that action.
Optimize for faster loading
Any page that takes more than 3 seconds to load will lose roughly half of its traffic. Therefore, ensure that the loading time of your website is as fast as possible. When a mobile site is clunky or slow, users simply move to another site. Consider using tools like the google page speed ​​insights tool and the google mobile-friendly test tool to find out how fast your site loads and whether your site meets mobile-friendly criteria.
Provide an actionable and attractive call to action
Action CTAs with large buttons, attractive color and shape can be powerful tools for improving the user experience. Consider placing calls to action prominently on your home page to ensure a better user experience and increase conversions.
Use white space
White space, sometimes called negative space, is an active design element that adds more space to a website's user interface. This makes the user feel more comfortable browsing the web by helping them process data faster and easier. White space creates visual hierarchy, highlights CTAs, keeps the site tidy and makes the design more pleasing to the eye.
Avoid possible UX and UI design pitfalls of web applications
If you make design decisions based on guesswork and don't rely on user data and statistics, you'll end up with confused web app visitors and lower conversion rates and user satisfaction.
Another common pitfall when it comes to user interfaces and user interfaces for web applications is over-design. With endless UX design tools on the market, it's easy to overdo your design. Avoid cramming every possible media element, page transition, and feature into your web application unless each plays a clearly defined role in the user journey.
When does UX and UI design come into play for web applications?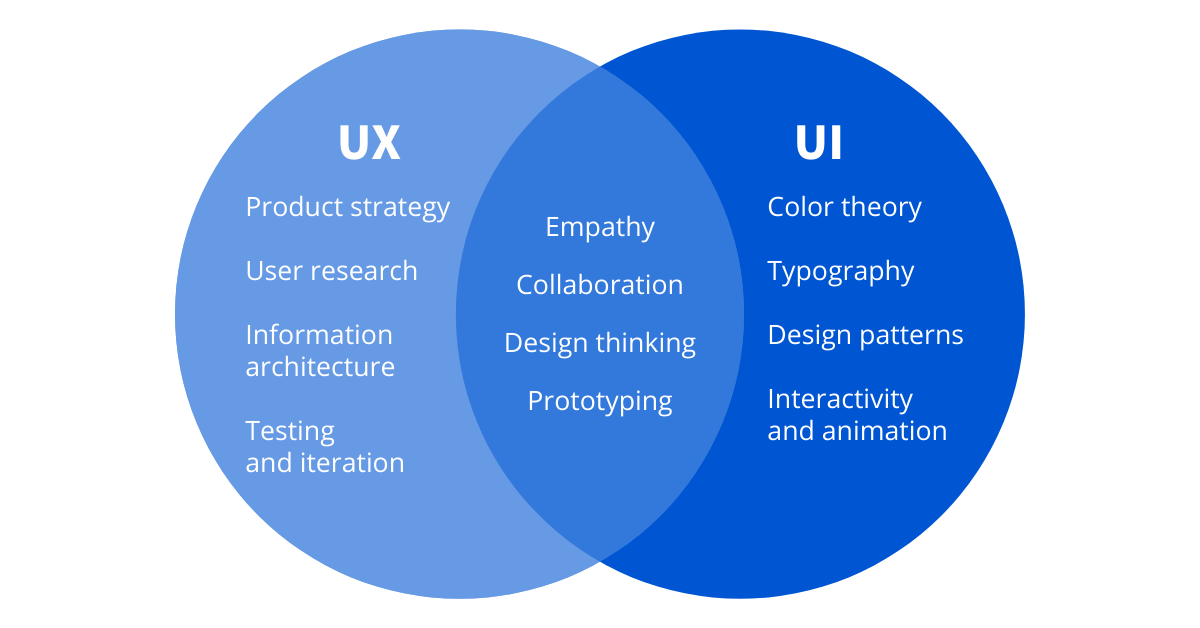 UX design should start at the idea stage of your web application. Start early to map how users will navigate your web application, then design UX architecture mockups and test them with users. Next, complement your mockups or prototypes with UI elements and prioritize an intuitive user journey. Based on these insights, you can change design components or modify navigation elements such as CTAs or buttons to improve the user experience. Integrate UX and UI design into every step of creating your web app and set yourself up for success with your users right from the start.
Conclusion
User experience is critical when it comes to keeping your customers happy and ensuring your search engine rankings are as high as possible. From how your website looks to ease of navigation, every aspect of your website needs to be considered when optimizing the user experience and ensuring an enjoyable journey for all your potential customers.