How Lead Generation Chatbots Can Drive Your Business?
In today's fast-paced digital landscape, businesses are constantly seeking innovative strategies to stay ahead of the competition and drive sustainable growth. Enter lead generation chatbots, the innovative digital assistants poised to revolutionize the way businesses connect with potential customers.
Lead generation chatbots
Adopting a conversational approach
Chatbots ditch this tedious method and gather twice the amount of information through their conversational approach. This method is less tedious than normal data entry. With a range of connection platforms such as WhatsApp, Messenger, Twitter and LinkedIn, lead generation chatbots can reach a wider audience and create a foundation for business growth.
Active involvement
The 24/7 availability of these chatbots plays a vital role in maintaining active contact with customers. A friendly approach and easy communication further strengthens the connection and draws attention to the brand. Customers can be sure of an immediate response to their query. In addition, chatbots can regularly share content with potential customers, keep them up-to-date on day-to-day news about the organization, and keep in touch with the customer.
How to use chatbots for lead generation?
If your business is ready to implement the benefits of conversational artificial intelligence, it will surely reap the rewards of quality leads. Brands are using conversational lead generation chatbots in a variety of ways to improve customer experience and increase sales.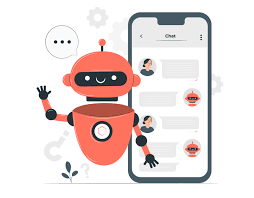 Better understand your target audience
Many businesses make the mistake of trying to convert an audience they don't really understand.Well, you should not tread this path because it is paved with errors!It is extremely important for any business to first better understand the target audience, know their interests and then target them as potential leads.
Segment your customers
Segmentation is the strategic process of profiling the audience as accurately as possible to ensure relevant content for them. It also makes it easier to use customer data to create meaningful audience segments. The main goal of customer segmentation is to deliver marketing messages that are relevant to users. Lead qualification chatbots have many use cases as they can easily segment audiences based on the data they have provided and help generate more qualified leads.
Automatically qualify leads with chatbots
Chatbots are now the top channel for communication between brands and customers. The use of AI-bots can enable a business to effectively engage users, provide quick responses and resolve queries quickly. Lead bots can then direct leads to the sales team or schedule a conversion meeting.
Educate your audience with chatbots
And it's up to your business to ensure that product knowledge is readily available to anyone and everyone who shows interest. For this reason, customer education is always one of the key aspects of a successful lead generation strategy. When it comes to educating your audience, automation is the best way available because it not only saves resources but also ensures amazing results.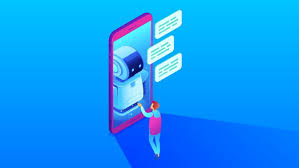 Conclusion
With the advent of technology, it is more than necessary to use the power of AI to improve communication. Customers are looking for quick responses, seamless engagement and support around the clock. Automating the communication process is a great way to redefine how your business communicates with customers.